Rules:
** I accept PayPal only
** All prices are in USD
** Prices do not include shipping
** I'm not responsible for lost packages
** I ship from SoCal (local pick-up and international shipping okay)
** Prices do not include PPF but you may send me the monet as a gift to avoid this.
** Items will go to whoever can pay first. But I will do a payment plans if you can put half down.
** Feed Back can be found here: community.livejournal.com/eglfeedback/181068.html

WTB: I'm looking for AP Parkas, Cutsews, Skirts and plastic headbands. Show me what you got.

Happiness Bunny is my Proof of ownership.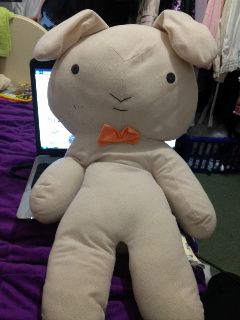 Meta Black LP Under Bust JSK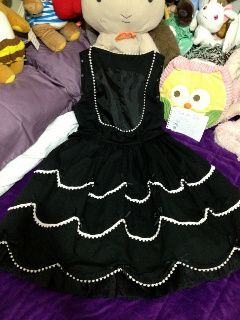 When I bought this I did not know that it had a bow on the front, thus I do not have it. It does come with the detachable shoulder ruffles.
Hello lace info: http://hellolace.net/wardrobe/metamorphose-temps-de-fille/type/jsk/item/76/
Price: $130

Meta Winter 2012 LP JSK


NWT comes with front bows
Waist 39" Bust 42"
Price: $150

Baby Hem Scalloped OP Ivory


Hello Lace info: http://hellolace.net/wardrobe/baby-the-stars-shine-bright/type/op/item/115/
This looks pretty good considering that it's 10-years-old. I got it in a trade. There is a small blue dot on one of the ruffles, but other then that it looks good.
Price: $125

DS or DT: Angelic Pretty Wonder Cookie Bustier JSK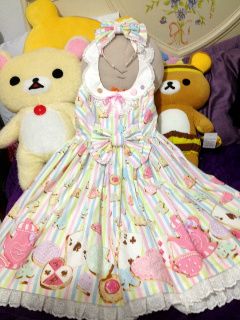 Bought from Chibitenshi SS worn twice.
Hello Lace info: http://hellolace.net/wardrobe/angelic-pretty/type/jsk/item/152/
Price: $330

DS or DT: Angelic Pretty Wonder Cookie Head Bow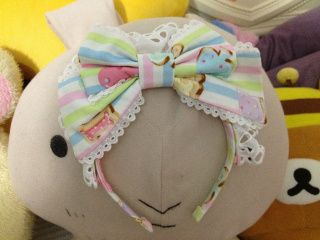 Like new used twice:
Price: $40

Body Line Black OP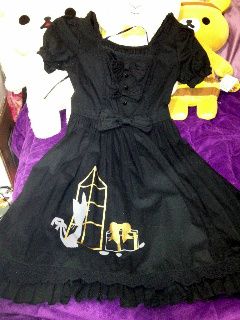 Worn once a few years ago. The zipper has come off the side seem a little but could be fixed very easily.
Size 2L
Waist 38" Bust 42"
Price: $20

Body Line Black high collor blouse


worn a few times in great condition.
Size: XXL
Waist 35" Bust 39"
Price: $20

GLP Black Blouse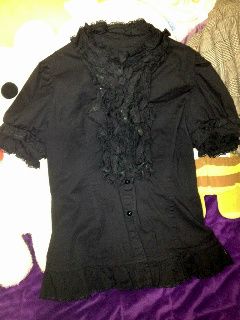 Second owner. Worn once.
Size: L
Waist 30" Bust 34"
Price: $20

Lolita Lola Rocking Horse shoes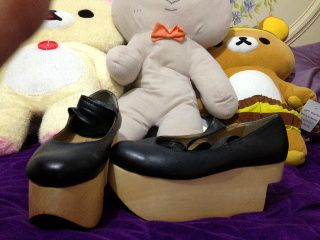 Condition photos:
http://i645.photobucket.com/albums/uu176/Maiyu_No_Tsuki/IMG_0162.jpg
http://i645.photobucket.com/albums/uu176/Maiyu_No_Tsuki/IMG_0163.jpg
http://i645.photobucket.com/albums/uu176/Maiyu_No_Tsuki/IMG_0164.jpg

Bought from a girl on the comm a few year ago. She said they were L size but they are a little small on me and I am a US 7.5. Would be best for a US size 6.5 or 7.
Prise: $45

AP Moon Night Theater IW JSK and more here: http://egl-comm-sales.livejournal.com/17647173.html